Smart Home in Malaysia
The Internet of Things (IoT) is becoming more common in overseas especially in the United States and China as these country constantly developing and creating more and more smart products for the consumer market, incorporating cloud services into apps and integrating these services with daily electrical appliances and daily activities.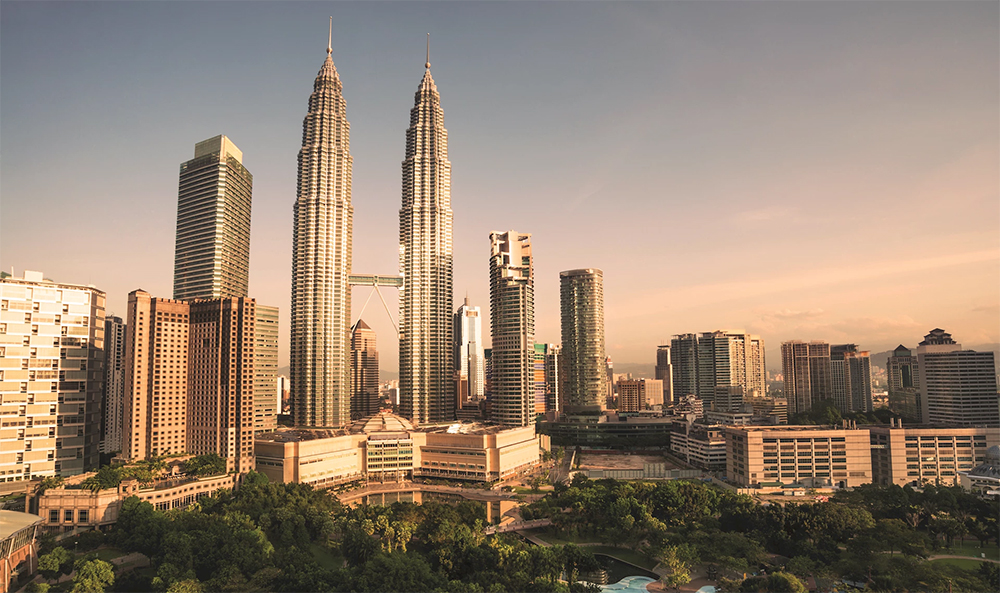 But what about Malaysia?
Currently, Malaysia is still quite new to these technologies. But consumers are starting to slowly adopting it into their homes and more people are starting to be aware of such technology. Shopping malls with smart mirrors, cashless parking systems, smart homes and smart offices, are slowly stepping foot into Malaysian scene with the government initiation of Selangor Smart City as well as the development of i-City in Shah Alam by I Berhad.
"Home is where the heart is", and probably that is why we always worry about it when we're away from home.
Smart City Project is a very big plan, and it requires all infrastructure to be interconnected with each other to run efficiently. But let us bring it down to a smaller scope – Smart Home.
Smart Home in Malaysia is slowly stepping foot into private homes, but more work and time still needed to educate and expose such technology to the Malaysian market.
Many would say "Home is where the heart is", and probably that is why we always worry about it when we're away from home. That's when IoT comes in play, interconnecting all devices in your home, providing you a full control of your home even when you're away.
Some of the common questions people would ask when they're approached with the idea:
What is Smart Home?
Why would I need such technology?
Is it something I can afford?
Do I need to rewire my home?
As many would ask such question, but mostly failed to understand the convenience as well as the sense of security such technology can provide to them. So what can Smart Home provide?
Convenience
The main and obvious reason for a Smart Home system is the unlimited convenience it provides. Integrate it with a A.I. voice assistant and you can command any of your devices to work according to what you want. This is particularly handy when you're in the middle of something, hands are full or dirty, or your wall switches are everywhere. You don't have to walk all the way to the wall switch point just to turn off a light and then move on to another.
Or you can just turn off everything with a touch of a button. No need to spend time turning off everything one by one when you're on a rush.
Energy and Cost Saving
This comes into play when you are travelling overseas. People usually leave their essential lights on before they leave for their long holiday to create a scene to tell others there's actually someone in the house. But this would incur unwanted energy wastage and increase electricity cost. Wouldn't it be better if you can turn it on and off from anywhere in the world, or just let it turn on and off automatically to cut any energy wastage and use energy more efficiently?
With recent development in city area, most residential properties are commercial title and electricity charges are almost double compared to residential title properties.
Sense of Security
The ability to turn on and off for any electrical devices at home from outside gives people the sense of security and saves them from another worry.
Working late and coming back home late with unlited porch, total darkness as you drive your car into your porch, all these are a thing of the past. Turn lights on when the time comes or let it turn on by itself when it gets dark. With these automation, people can focus more on important things at work and gives them the sense of security for their home.
Increase Property Value
With recent studies done, it shows that homes installed with such technology increases property value by 3% – 5%. People value it higher due to the recent catch up of such technology in the industry and providing just furniture is too common. Property developers are also slowly looking into incorporating such technology into their newer developments to attract more tech-savvy home buyers as well as to contribute to a greener planet.
It's Not Expensive At All
Smart Home may sound like an expensive system and luxurious to own one, but in fact it is not expensive at all. With more and more smart home products being launched in the market and the advancement of technology has made the system more affordable. A full smart home system for a typical condo would cost around RM4,000 – RM6,000 depending on the customization, It is even cheaper than a brand new high-end laptop or smart phone. With bare minimum system would cost starting from RM1,500.
No Rewiring and No Renovation Required
Smart home system that used to cost around RM40,000 to RM50,000 mainly due to rewiring and renovation works as well as cabling. Those are old systems that relies on networking cables to communicate with each other. Current system cost only about 10% which gives a 90% reduction from previous systems. This reduction is made possible by eliminating rewiring and renovation with replacement of wireless system.
---
Sounds interesting and want to give it a try? You can always contact Avenirlab for free consultation and quotation customized to suit your needs.
Reach out to us today or contact directly with our solution consultants:
Tel: 012-2572997, 012-2113960
E-mail: support@avenirlab.com
Facebook: www.facebook.com/avenirlab